---
Sometimes you get those work inquiries that are rushed, but you still do it anyways because of the personal reason behind it. In this case, this piece was inquired by a person whom I did a custom commission for a while back. He along with his teammates from college went in on the commission for their friend to celebrate his induction to the New England College Lacrosse Hall of Fame.
It always starts out with a pencil sketch, or montage, due to drawing as many elements of the figure, or subject matter to bring the out the vision as a whole.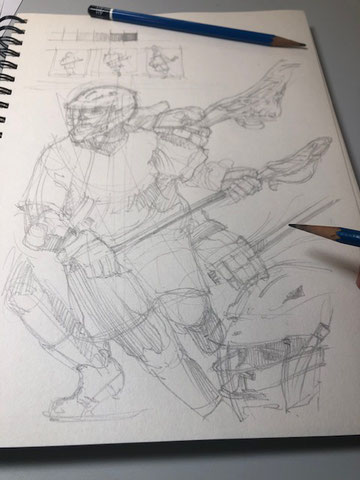 The pencil stages to lay the foundation to build the final piece.
After some careful marks and passes with the pencil it was time to go over it with the ink. This part is tedious but you start to see the things popping out.
After inking and erasing the pencil marks away, it was time to put down the color. A business card was put on to hide the characteristics of the figure as the process was also shown on social media. Can't give away the surprise! :o)
The final piece, below, along with the framed original which was presented to Matt Richard to highlight his collegiate career.
'Matt Richard' - 11x14 inches, mixed media on heavy watercolor paper.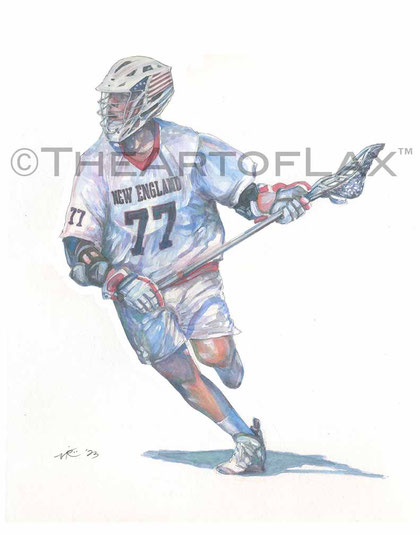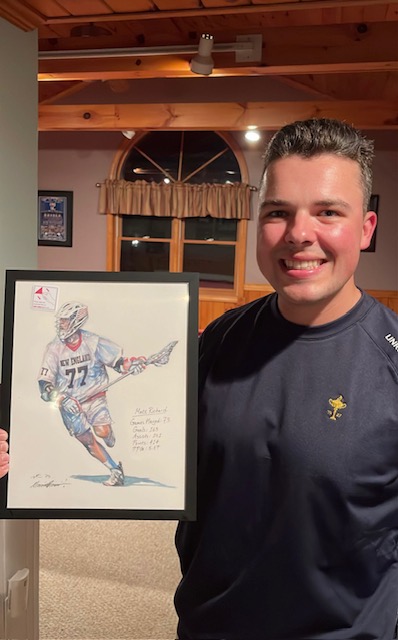 ---
All images © Vincent Ricasio of The Art of Sports, LLC.